The primary requirements of hydraulic technology for discount high quality concrete block making machine include:

1. The application of energy-saving technology not only optimizes the function of the main engine of the concrete block machine, but also attracts a lot of scientific and technical personnel to invest endless energy and intelligence in it, and obtains a lot of functions and development.
2. Demand for hydrostatic drive technology hydrostatic drive device can be continuously variable, easy to plan, large specific power, wide speed regulation scale, low speed stability. Especially suitable for planning shape diversification, the use of hydrostatically driven concrete block machine than mechanical transmission equipment operation efficiency and less time to assist the operation, operation efficiency advance 60%.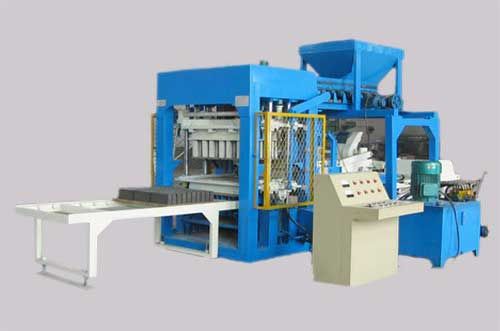 3. No leakage technology leakage, noise, these early problems are the stubborn disease of hydraulic work, but also an important factor restricting the use of hydraulic technology. Currently, leakage free technology in hydraulic technology, will be widely used, including: the development of new pipe joint components, threaded cartridge valves. Combination seal, hydraulic system pollution control technology, the gradual popularization of these common technologies, to the construction of mechanical function of the advance, plays an important role.
4. The use of hydraulic technology in equipment prospects of hydraulic technology in concrete block machine using the prospects are very broad, because of the use of hydraulic technology, makes the equipment quality and technology content have significant progress, to reduce technical interval with advanced countries, consolidate occupy the domestic market plays a fundamental role, reduce labor intensity, days ahead the quality level, increase the investment income, a very significant effect.
If you are interested in our concrete brick machine or want to know more, you can contact us.
Prev: Maintenance Of Automatic Brick Machine