Those who have bought a concrete hollow block machine for sale know that it takes some methods to keep the brick making machine in its best condition. Cement bricks have always been the most widely used construction materials for civil and construction sites, and cement brick making machines have become the most ideal investment equipment for investors in recent years. It has a wide range of uses and can produce various specifications and models of standard bricks, hollow bricks, and road tiles. According to the production needs of investors, the models and prices also range from 10,000 to hundreds of thousands, which fully considers the shortage of early investment funds for customers And other issues. In terms of operation, it is constantly developing towards humanization and rationalization.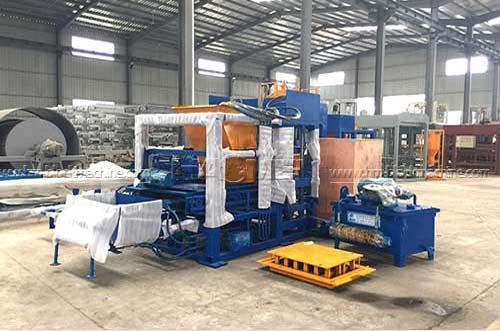 As long as the cement brick making machine has a stable working condition, the production will be more smooth, and the perfect combination between the molds can produce the finished bricks with good specifications and high quality. The stable working state leaves the maintenance and maintenance of the cement brick machine by the workers. Just like cars, people who cherish cars always maintain their cars in the best condition, while some unscrupulous people don't bother to pay attention to it, so there will be a difference in good appearance and excellent performance.
The same is true for cement brick making machine China. The key lies in how you look at it. Since it is a machine that provides you with profit, it is very important to spend some money on some daily maintenance. Don't let your cement brick machine drop the chain when you are critical. Compared with the previous brick-making equipment, the current brick-making machine has improved production capacity and scientific and humanized design. While reducing the number of pallets, it is more than one machine by replacing the mold under the hydraulic column. Produce various specifications and models of standard bricks, hollow bricks, porous bricks, etc.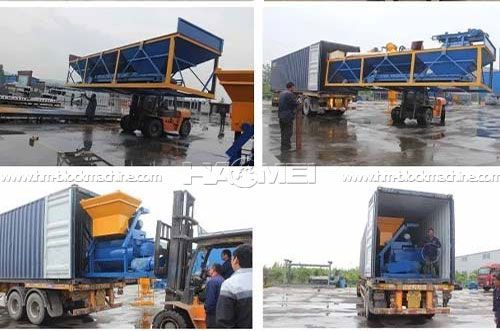 As a construction machinery manufacturer with 20 years of export experience, Haomei recommends that those who are interested in brick making machines buy brick making machines that suit their needs, and do not pursue low prices too much. It does not mean that a high-quality machine must be very expensive. Haomei's brick making machines have different prices corresponding to different types of machines. You can tell us your needs, and we will recommend concrete hollow block machine for sale that suits you.
Prev: Interlock Brick Machine Price