Do you want to know interlock brick machine price? Actually, the price of the brick making machine is related to the type, configuration, quantity, quality level, etc. you need. The specific characteristics of the interlocking brick machine.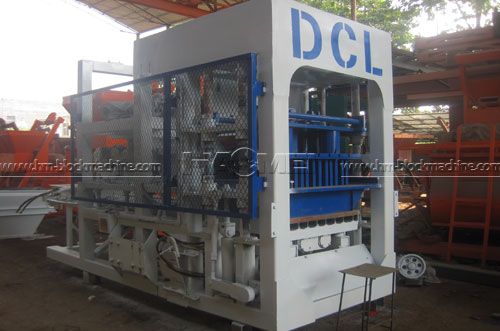 1. The mold of interlocking brick machine is precision-casted at one time. Through carburizing treatment, each group of molds can be replaced separately during use; this type of mold can be refurbished, which greatly reduces the cost of mold use.  

2. Specific characteristics of the electronic control system: PLC intelligent control throughout the process, equipped with data input and output devices, to achieve ideal man-machine dialogue. The control system also includes advanced safety logic control and fault diagnosis system. Optional remote control.
3. Distributing system: The unique forced distributing mechanism and the special arching rod adapted to the different mold cavity changes of the interlocking brick machine play the effect of forced arch breaking and secondary mixing, which can ensure the maximum amount of fly ash. The uniformity of the fabric.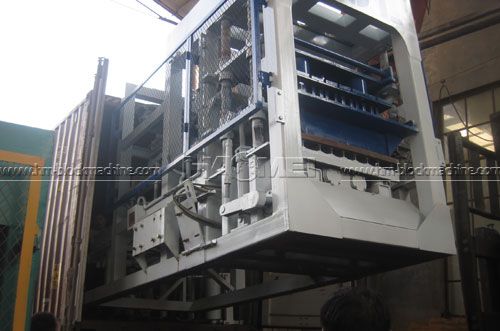 4. Vibration system: Adopt special technology to optimize the layout of the vibration axis, so that the vibration is evenly distributed across the entire table, thereby greatly improving the consistency of product performance, the stability of interlocking brick machine for sale, and making it higher in the same proportion. Quality products, while effectively reducing noise. The unique design of the fixed table can improve the molding speed of the product and the accuracy of the product size.
5. Hydraulic system: interlocking brick machine for sale adopts advanced hydraulic dual-proportional control technology, which may conveniently control the pressure and oil volume of any branch of the mechanism, in order that different raw materials are often wont to produce an equivalent high-quality product.
6. The arm-type rigid synchronization mechanism ensures that the molded bricks are not damaged during demolding.
Prev: Core of Haomei Brick Making Machine is Quality