How to plan the site of lime sand brick machine production line:
in operationLime sand brick machine production lineWhen working in a brick factory, we often need to plan the site, where the equipment should be placed, and how the foundation of the site should be built. These industries can help you plan the site, and even provide you withLime sand brick machine production lineCivil engineering drawings of equipment, some customers may consider investing in smalllime sand brick machineFor equipment, after the capital is recovered in the future, you can consider expanding the scale. As long as the site is not too small and the location of the equipment is determined, when expanding the scale, the original equipment does not need to change the location, you only need to plan the new equipment. up.
At the beginning of building a brick factory, it is necessary to consider in advance that it may expand in the futureLime sand brick machine production lineBrickyard scale. It should be taken into account when planning the site to deal with the foundation, and enough free space should be left on the appropriate production process line.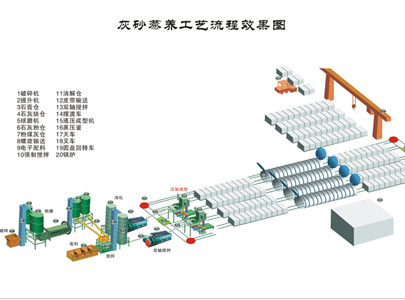 Prev: Operation safety measures of hydraulic block brick machine
Next: Advantages of hydraulic transmission of automatic brick machine compared with other transmissions