Original name: brick moulding machines equipment. Collectively: brick machine equipment. Nickname: Ecological Guardian. Main uses: production of eco-environmental protection products, ecological treatment, water purification, and ecological civilization construction. Main products: permeable bricks, square bricks, hydraulic bricks, slope protection bricks, grass planting bricks, roadside stones, blind road bricks, etc. Applicable enterprises: Divided by output, applicable to large, medium and small enterprises.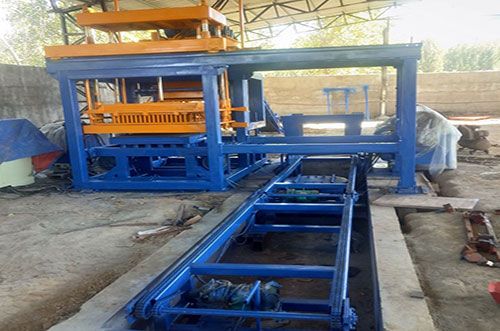 Instructions for use: 12 hours of production can be carried out, inspection once a week, the installation is required to be correct and stable, the size of the aggregate particles is uniform, and overload operation is prevented. The brick moulding machine combines science and technology to produce high-quality ecological brick products through accurate electronic measurement, repeated uniform mixing, stable transportation, reasonable multi-layer paving, and high-intensity vibration pressure. It is one of the most advanced ecological brick products equipment at present.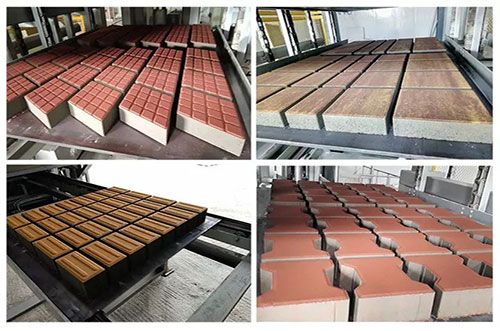 Function: The automatic control system can effectively save 30% of labor costs, accelerate the conversion of economic benefits of brick enterprises, and can effectively recycle waste resources to improve ecological environment protection. The brick moulding machine is: one piece of equipment, multiple types of production, each production line consumes about 100,000 tons of solid waste resources, and saves about 50,000 mu of land resources. The above is a concise description given by the brick machine manufacturer. The new environmentally friendly brick machine equipment is occupying the market with high production capacity, low energy consumption, small footprint, environmental protection and high efficiency. Customers are welcome to visit the factory and purchase the cement brick moulding machine equipment that suits them.
Prev: Cheap Paver Block Machine Nigeria
Next: How To Accurately Invest In Concrete Hollow Block Machine