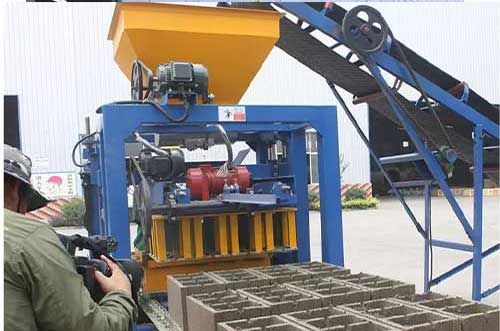 The biggest feature of China concrete block making machine is that it can replace the mold. The cement brick machine can effectively produce cement bricks according to the needs of users, which completely expands the user's use and sales. Of course, these prerequisites are that the brick machine equipment and molds are correctly selected and can be maintained regularly.

The problem of cement brick machine mold is also one of the core components of the whole set of equipment, which is related to production efficiency and quality. When choosing a cement brick machine, you need to carefully choose a cement brick mold that suits you. Cement brick mold is one of the direct influence factors of cement brick. A good mold can ensure that the output of the cement brick source is continuous and not easy to damage.
A good building material equipment needs us to do a lot of work. Of course, this may sound a bit complicated. In fact, we only need to choose the most suitable China block making machine, and we have to choose and purchase carefully.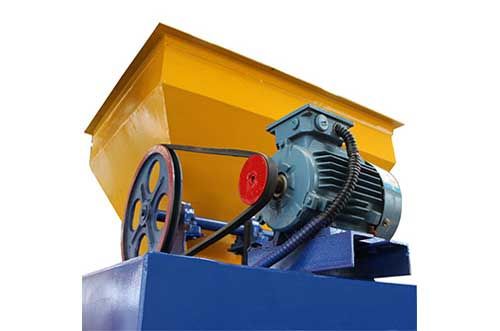 With the implementation of policies to promote the use of new wall materials in many countries, as well as the increasing compulsory efforts to eliminate solid clay bricks, hollow blocks and non-burning brick machines will surely become investment hotspots in the construction industry.
It has brought huge development opportunities and broad market space for the production of hollow blocks, non-fired bricks, and other new building materials from industrial waste residues such as fly ash. To encourage the development of new wall materials to replace solid clay bricks and support the comprehensive utilization of industrial waste residues.
First of all, environmental protection. The raw materials used by the clay brick machine are digging mountains and soil on site, which will greatly damage the environment. The cement brick machine has certain advantages in environmental protection.
Secondly, it is cheaper and cheaper than clay bricks.
If you are interested in cheap paver block machine, please contact us. As one of the professional brick machine manufacturers and suppliers in China, we are happy to cooperate with you.
Prev: How To Choose Good Molds For Block Making Machine