As a professional block making machine manufacturer, our company can design and manufacture molds according to the individual needs of your products. We have a complete set of machining, heat treatment equipment and self-developed special process equipment for molds and assembly, and use WC surface infiltration technology, which can ensure mold processing accuracy, assembly accuracy, indenter plate and mold frame surface The hardness and abrasion resistance, as well as the matching accuracy between the mold frame and the head plate, can produce concrete products with a smooth surface and a size that meets the requirements.
The well-made block machine mold can perfectly fit the machinery and equipment produced by HAOMEI to produce a variety of high-quality concrete products, such as concrete blocks, pavement bricks, hollow bricks, solid bricks, grass bricks, curbs, kiln manhole covers and other brick types Wait.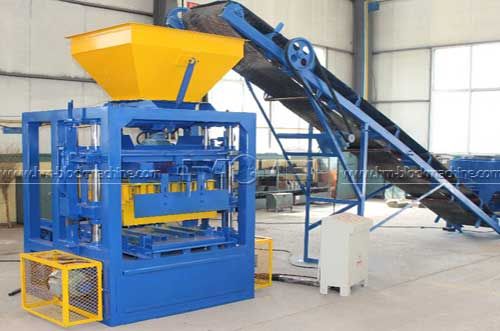 The cheap concrete block making machine mold produced by HAOMEI has six advantages:
1. Choose top materials, small mold variables, and good wear resistance;
2. Micron-level precision, higher mold versatility;
3. Using intelligent robot welding, smooth connection, better performance;
4. Independent heat treatment process, strong structure, lifespan of more than 100,000 molds;
5. The mold frame and the indenter are highly matched, with low loss, fast cloth and smooth demolding;
6. Personalized customization such as heating devices can be added according to the needs to adapt to various special brick types. To
If you are looking for a block making machine or are interested in our company's products, you can leave a message or send an email. Our company will reply to you within 24 hours at most.
Prev: Fly Ash Can Be Used As Raw Material For Block Machine