The brick making machine equipment for sale is mainly composed of the following components:

1. The main machine of brick making machinery: it is composed of the frame, the main hydraulic cylinder, the pushing hydraulic cylinder, the bottom plate hydraulic cylinder, the supporting mold frame and mold, the indenter, etc.
The matching mold frame, mold, indenter and other professionally designed with superior processing capabilities are the guarantee for the excellent taste of the equipment. Both the die and the punch of the briquetting machine are equipped with high-strength wear-resistant steel that can be quickly replaced. The front end of the punch is equipped with a wear-resistant punch press ring that is easy to disassemble and install, so that its service life can be extended. The relevant parts are specially hardened or forged in the necessary parts.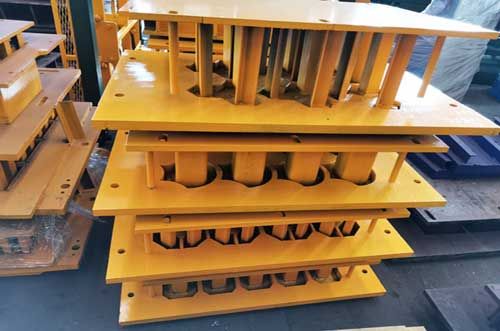 2. Hydraulic station: It is composed of motor, hydraulic pump, pump protection device, professional control valve block and piping system used to connect the block press. Reasonable design and stable quality. Brick making machine equipment is equipped with a cooling system to prevent the equipment from being unable to work continuously due to overheating of the oil temperature.
3. Console: It is composed of electrical system and PLC control system. The console of the brick making machines for sale is equipped with an adjustable text display. The action sequence and each action time are completely controlled by the PLC system, and can be adjusted by the operator at any time. It is convenient, fast and easy to understand.
Prev: Block Machine Use and Characteristics