Cement brick machine use and characteristics:
1. The cheap concrete block making machine is suitable for fixed production of various standard products such as standard bricks, hollow blocks, porous bricks and other concrete products.
2. The cement brick machine is a mechanical, hydraulic, computer automatic control / electronic control comprehensive technical equipment. The hydraulic brick machine has the characteristics of high efficiency, reasonable design, compact structure, simple operation of the cement brick machine, and convenient maintenance of the cement brick machine. Cement block making machine is mainly based on hydraulic pressure, supplemented by machinery.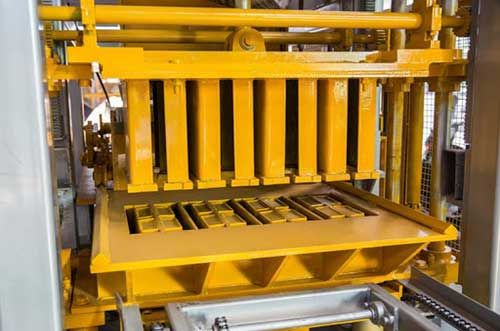 3. The vibration and pressure are completed. The block products produced by the cement block machine have high compressive strength, high density, good resistance to frost and impermeability, excellent sound insulation, heat insulation and thermal insulation performance, and the cement concrete blocks machine has accurate dimensions.
4. The system is designed with a pre-load relief device to minimize the hydraulic shock.
5. Fast running speed and advanced fast device to ensure the user's production needs.
6. High degree of automation, the electrical part adopts imported PLC automatic control system, strong anti-interference ability and low failure rate.
7. The body of the cheap concrete block making machine adopts the overall steel structure, which has high strength and good stability. It does not require the installation of anchor screws, and runs smoothly, which extends the service life of the machine.
Prev: Working Performance of Automatic Brick Machine