With the continuous development of science and technology, there are many kinds of automatic paver block machines on the market. Because these automated machines and equipment are very efficient to use and break the traditional and very complicated use methods, they are welcomed by many consumers. Gradually, they began to use this fully automated machine in large quantities. In the manufacture of paver bricks, the most used machine is the fully automatic brick machine, because its working performance is very stable, which greatly improves the working environment during production activities and has many characteristics such as quiet production. Next, we will explain in detail about his work performance.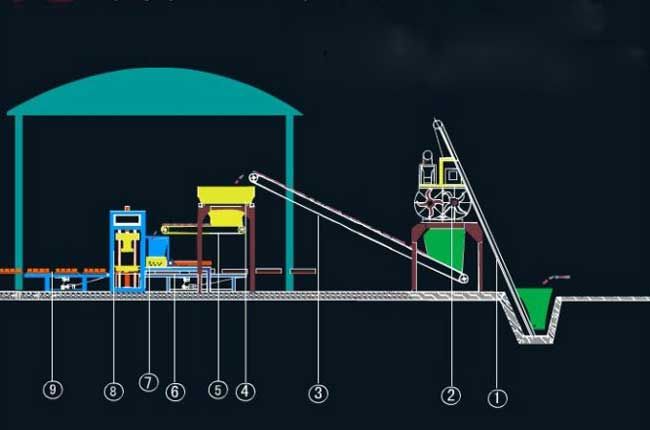 The working performance of the automatic paver block machine is stable, mainly reflected in that it uses advanced German technology for production. The machine has a stable and heavy characteristic. For the same type of machine equipment, its weight is the same as the domestic product model. 30%, so the shock absorption effect is very significant, which guarantees its stability is very good. When the staff is working, I can't feel the shaking of the machinery and equipment. With such a working environment, I can allow them to work effectively, and working in this way for a long time does not do much harm to my health.
The working performance of the fully automatic block machine is mainly reflected in its very good quality. When producing this machine equipment, Japan's advanced Mitsubishi computer is used for the control system, and a lot of cameras are installed to perform Auxiliary observation, when there is any problem, you can see which part is wrong in the computer, so that when there is a problem, it will be repaired with the most advanced technology in the fastest time, thus ensuring this Machine equipment can effectively maintain its stability.
Prev: Advantages Of Interlocking Blocks Machine Pallet