How much money does it cost to invest in China qt6-15 block making machine? This is not only an issue that investors are most concerned about, but also many people who want to start a business want to know. Since the country bans red and vigorously promotes green environmental protection and non-burning building materials, cement brick machine has been an investor. The first choice, does not require professional skills, and the restrictions of high education, it can be said that as long as you have a half acre of land that can be produced by cement brick machines, there are fly ash, stone sand, construction waste, slag, tailings, coal gangue. You can invest in production such as waste resources.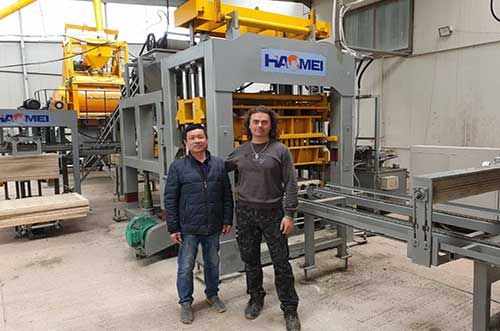 The brick making machine has three production modes: manual, semi-automatic and full-automatic. The pressure forms are vibration pressure and hydraulic pressure. The models are qt4-cement brick machine, qt6-cement brick machine, qt8-15 cement brick machine, qt10-cement brick machine , The investment amount of qt12-cement brick machine can range from 10,000 to hundreds of thousands, and the output can range from tens of thousands to tens of millions of units. There are production line equipment with a variety of investment amounts. The cement brick machine is not only the investment amount It is flexible and has a wide range of products, including wall bricks, pavement bricks, curbstone bricks, slope protection bricks, permeable bricks, etc., involving more than 120 products. The market demand is large, and the product types are many.
Due to the variety of types and models of brick making machines, fully automatic is currently the most widely selected model for users. It has a high degree of automation, PCL numerical control operating system, 2-3 people can produce, fast forming, good compaction effect, and The domestic advanced green non-burning building materials production equipment, based on the current market steel prices, labor costs, and accessories costs, will give you a reference for the prices of several commonly used fully automatic cement brick machine models.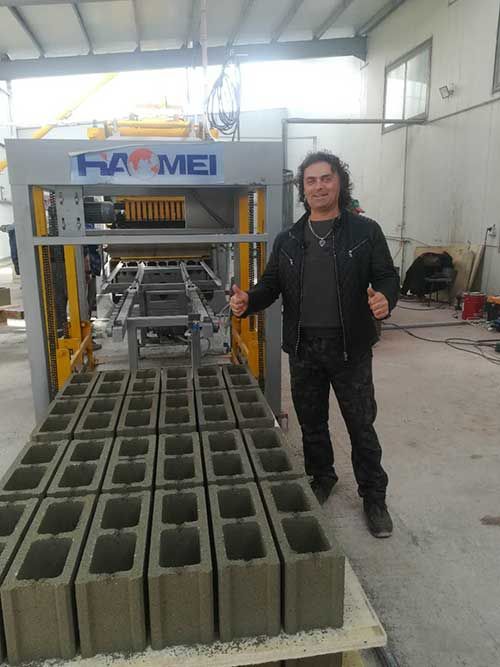 The price of qt4 automatic cement brick machine is about 60,000 yuan, and the price of 6-series automatic cement brick machine is about 80,000 yuan. The price of 8-series automatic cement brick machine is about 100,000 yuan, and the price of 10-series automatic cement brick machine is about 120,000 yuan. Note: As the machinery industry is affected by factors such as raw material prices, peer competition and product iterations, the above prices are reference prices. The transaction price of brick machine equipment is subject to the manufacturer's quotation and configuration. Welcome to inquire. The above price is in RMB.
Prev: Brick Moulding Machine Nepal