Everyone in the market to buy cushion equipment, it is necessary to understand how the quality of hot selling qt12-15 cement brick making machine. So the criteria for judging its quality are not familiar to many people. According to the professional to provide you with the judgment of brick equipment quality and quality of a few rules and tricks to help you achieve good quality brick machine equipment purchase.
First of all, check the gloss and hardness of cement brick making machine parts.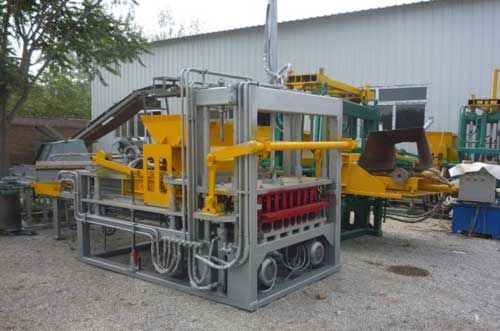 Everybody can, when buying equipment of make mat block, the detail place of the quality of machine of making brick of the semiautomatic cement in meticulous view, detail can reflect whole quality, generally speaking the glossiness of its component is enough, and hardness is enough when of course hand or metal knock, still have clear and crisp sound. Then this kind of equipment in the quality of nature is relatively fine, there is a certain tolerance of its carrying capacity and load capacity is relatively high.
Secondly, we can understand the operating qualifications and operating years of the factory.
Of course, when judging high quality qt12-15 cement brick making machine, we can also carefully understand the business plant, the older the business qualifications and operating years of qualification or the longer the years, so the plant has naturally accumulated a relatively thick customer base, of course, the quality also has a certain guarantee.
Prev: Hollow Brick Machine Waste Utilization