The hydraulic system is the core equipment of the concrete hollow block making machine, which directly affects the production quality and equipment life of the block machine. The main reason for the heating of the hydraulic system is the heating of the hydraulic oil. The first reason is that the hydraulic system is irrationally designed so that the hydraulic oil cannot effectively dissipate heat. The second is the failure of the hydraulic components.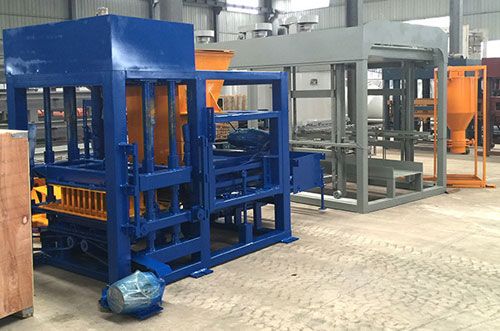 Unreasonable design of the concrete block making machine oil tank will reduce the cooling effect of the hydraulic system. The design of the fuel tank is unreasonable. First, the volume of the fuel tank is too small, the power required for the work of the concrete brick machine is large, and the heat generated is large. If the fuel tank is too small, the heat dissipation area will be reduced. The second is that the design of the oil tank pipeline is unreasonable, the oil suction pipe port and the oil return pipe port are relatively close, and there is no partition plate in the middle, which shortens the cooling cycle of the hydraulic oil in the oil tank and the path of impurity precipitation. Rise. Properly increase the volume of the oil tank or lengthen the distance between the suction pipe and the return pipe to ensure the circulation of hydraulic oil and reduce the heat of the oil tank.
The hydraulic system of the type concrete brick machine is generally a high-pressure large-flow system. If the hydraulic components in the system are mainly directional valves, overflow valves and sequence valves, the specifications cannot meet the large flow requirements. When concrete hollow block making machine is in operation, the flow velocity of the valve port is too high, which causes greater pressure and friction, and the oil temperature rises. Therefore, when designing the hydraulic components, the hydraulic system must select the components according to the maximum working pressure, the maximum flow passed, and the required pressure and flow adjustment range to minimize the pressure loss of the valve port. Reduce system heating caused by unreasonable selection of hydraulic components.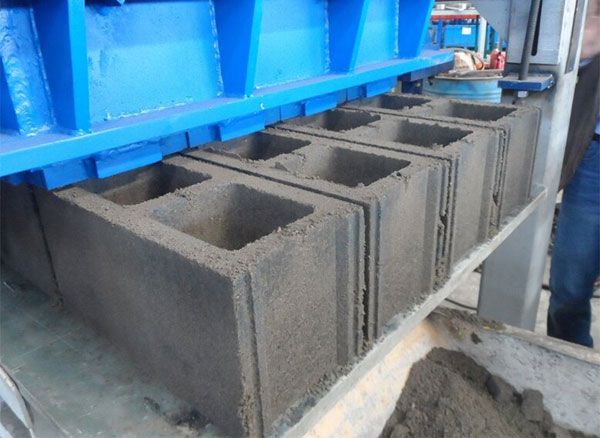 Different types of hydraulic oil have different viscosity. When the hydraulic system of concrete hollow block making machine works, the temperature of the hydraulic oil rises, the viscosity decreases, and the leakage in the system increases, which promotes the rise of the temperature and forms a malignant oil temperature. cycle. Therefore, the selection of hydraulic oil should be based on the system's normal operating temperature requirements to select the appropriate viscosity of hydraulic oil.
Prev: ​Six Mistakes Of Block Machine For Sale