Fully automatic brick making machine is the direction of development
Some countries and regions are facing the requirement to eliminate clay brick and tile kilns. After all, protecting the environment is the common responsibility of all mankind. So what if it transforms? The brick machine manufacturer here recommends you a fully automatic brick machine, a new type of environmentally friendly brick machine. This type of machine does not need to be fired in a brick kiln, and can leave the factory through natural drying.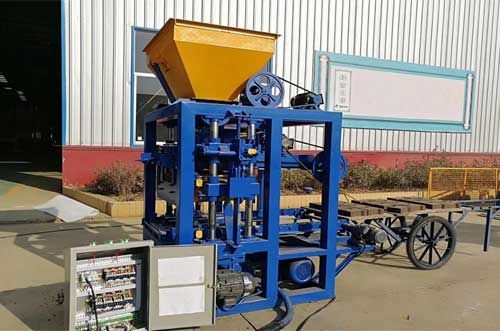 The continuous advancement of science and technology has caused more and more serious pollution to the environment. The traditional craft of making red bricks uses soil as raw material, which is a waste of soil resources and water resources. The automatic brick making machine is a non-burning brick machine, which can use construction waste, fly ash, cement, etc. to make bricks, so that resources can be reused. Not only reduces the cost of making bricks, but also protects our environment.
If a year's construction waste is 5 billion tons, this waste can be converted into ecological construction materials, creating a value of up to one trillion yuan. This is a relatively promising project. I believe that many countries and regions are in favor of a fully automatic cement brick making machine that can protect the environment, reduce production costs, and create benefits. If you are interested in this brick making machine, do not hesitate to contact us.
Prev: Interlock Machine Cost