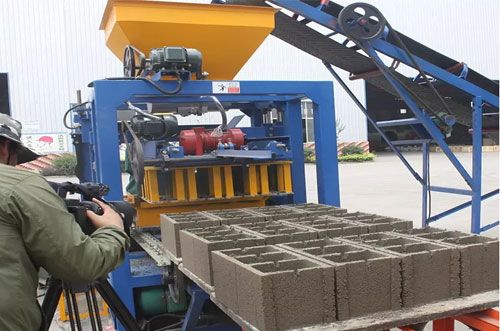 The interlocking brick making machine is a machine with a good trial experience for producing bricks. In terms of price, interlock machine cost is not very large, and it is excellent value for money. In terms of practicality, he can produce various hollow bricks, square bricks and colorful bricks only by changing the mold. From an environmental protection point of view, the interlocking brick machine no longer uses the traditional fire method, which plays a very good role in protecting the environment.
Secondly, what we can see is that the interlock brick machine presents us with a higher production efficiency. The traditional production method needs to pay attention to the weather, temperature and the limitation of the number of bricks received. Said that the efficiency of production is quite low. The interlocking brick making machine can continuously produce 24 hours a day, and has extremely low requirements on the environment, temperature, etc., which meets everyone's more powerful production requirements, and also plays a very good role in improving the efficiency of production. Good to send more brick products to the market.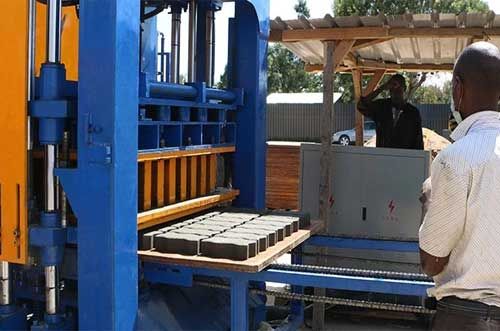 The current interlocking brick making machine for sale is equipped with a microcomputer chip, only a few simple operations on the operation panel, setting the corresponding production conditions and requirements, and the brick machine equipment can be independently produced. The whole production process of the cement non-burning brick forming machine is very fast and efficient, and easy and convenient. It only needs to let the staff to prevent some unexpected problems. It can effectively save a lot of manpower and labor, which is very convenient, An optimized operation mode makes the whole process of making bricks easier and simpler.
The interlock machine produced by Haomei Machinery is highly praised by users. If you need to invest in the interlocking brick making machine, you can contact us for the information and cost of the interlocking brick machine.
Prev: Qt6-15 Block Making Machine Shipment