Qt12-15 cement brick making machine supplier has been producing automatic hydraulic block making machines for many years. It has advanced production technology and has a very high level in the production of brick making machines. The principle and maintenance are well understood. In order to avoid damage to the machine caused by improper operation of the customer, we will explain the maintenance of the cement brick machine in detail to facilitate your normal maintenance.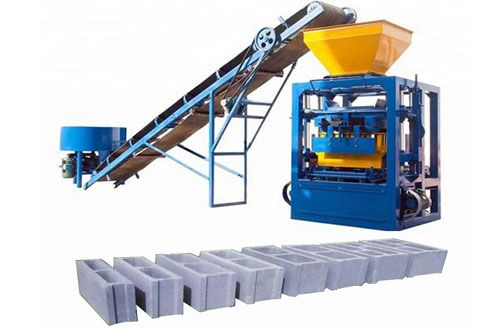 1. Let me talk about the maintenance of the qt12-15 cement brick machine mold first. The brick machine mold is afraid of deformation and rust. If you figure this out, you will know how to install the hydraulic brick machine or replace the new and old molds. You must avoid collisions and bumps. , Gravity knocking and scraping of the mold is strictly prohibited; the replaced mold should be cleaned and oiled to prevent rust. It should be placed in a dry and flat place with a pad flat to prevent gravity deformation.
2. The volume of the large concrete blocks machine for sale is too large. Sometimes in order to facilitate the transportation, it is disassembled for transportation. Therefore, when assembling, you must wait until the installation technician arrives on site before proceeding, so as to avoid losses caused by improper assembly.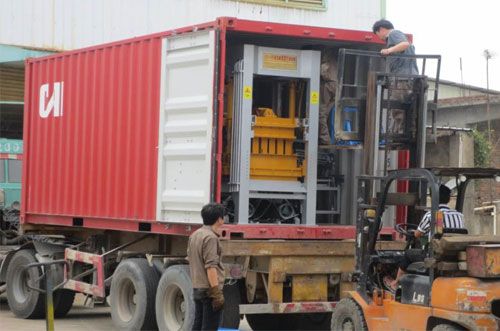 3. After a period of production, the large-scale cement brick making machine China should be routinely inspected. The main inspection areas are: mold size, welding joint conditions, weld cracks appear, and should be repaired in time. If wear occurs too fast, adjust the aggregate size and wear To excessively affect the quality of the product, a new mold is required; carefully adjust the gap, including the distance between the indenter and the mold core, the indenter and the moving plane of the feeder, and the distance between the mold frame and the wire board.
4. Due to the long-term vibration production, the fastener inspection of the cement bricks machine is also an important task. Regularly check whether the screws are loose, and check whether the fasteners of the main parts of the qt12-15 hollow brick machine are loose. Check the reducer. Whether the oil cylinder and lubrication points of the vibration table are filled with oil as required and whether the oil quantity is appropriate.
Prev: Fully Automatic Brick Making Machine Is The Direction