1. The electric control system of concrete brick making machine adopts imported color touch screen and PLC to control and equip with data input and output devices. The control system includes safety logic control and fault diagnosis system.

2. Imported hydraulic components and seals adopt proportional valves with high dynamic performance, which can adjust the oil quantity and pressure according to different working requirements to accurately control the actions of key components.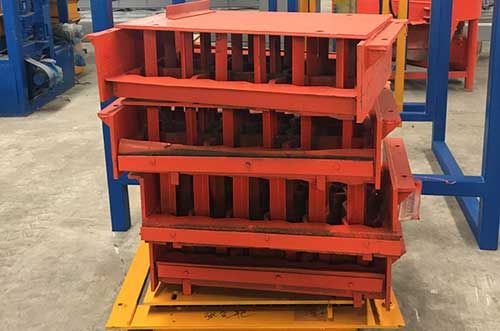 3. The body adopts high precision, high strength casting and special welding technology.
4. The machine adopts a four-bar guiding mode to ensure the accurate movement of the pressure head and the die.
5. This type of concrete brick making machine has mature technology, high production efficiency, accurate brick ruler storage, high quality and short cycle.
6. The technology of integration of machine, electricity and liquid is adopted to make each cycle process of equipment operation consistent, thus forming products have high stability and low rejection rate.
7. Haomei's concrete brick making machine can produce various types of bricks and blocks. As long as the mold is replaced, it can be easily realized.
8. With fabric device can produce color pavement brick and other products.
Prev: Maintenance of Concrete Block Machine in Summer