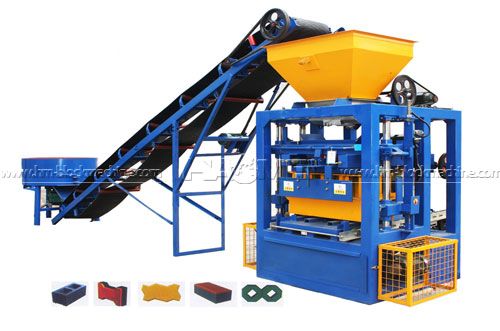 What problems should be paid attention to when the brick making machine produces bricks? When the cheap concrete block making machine debugs the bricks, if the vibration force of the vibrator is found to be insufficient, first check whether the pressure of the upper head cylinder is too high. If it is too high, adjust the cylinder counterclockwise The pressure relief valve of the upper pipeline is better until the brick is strong. For example, when the mold is supported, the pressure of the upper head is too low, and the brick cannot be positioned and the brick surface is loose. The pressure relief of the upper pipeline of the oil cylinder should be adjusted clockwise. valve.

Or, while lifting the lower concave mold of the mold, gently move the wrench of the upper punch, so that the upper pressure head cylinder maintains a certain pressure, which can keep the bricks in the concave mold from rising with the mold, thereby reducing the damage rate of the bricks. If the pressure regulating valve fails, check whether the pressure spring in the pressure regulating valve is damaged in advance, and replace it in time if damaged.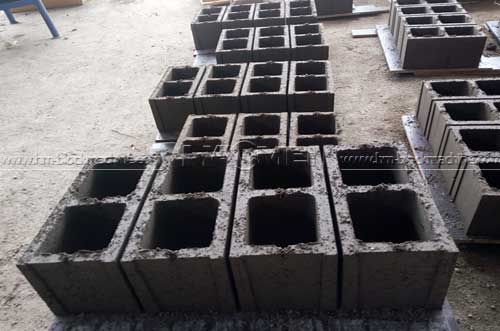 Cheap block making machine needs to adjust the total pressure regulating valve so that the motor cannot be overworked. First put the turnover plate to the bottom of the lower die, then start the motor, press down the lower die control lever, and observe the degree of depression of the shock absorbing block. The pressure should be too large below 2-3mm, and the lower pressure valve should be adjusted counterclockwise, such as If the pressure of the damping block is too small, the pressure valve should be adjusted clockwise until the stroke is suitable. After the adjustment is qualified, the feeding plate of the feeding hopper is adjusted to be level with the upper plane of the lower die. All screws are confined to see if the material on the lower mold can be scraped off.
Prev: Maintenance of Brick Making Machine During Rainy Season