Five precautions for technical safety of hollow block making machine.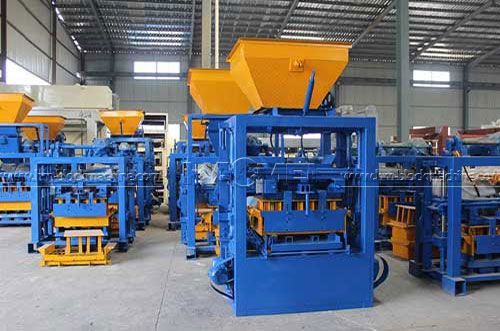 Many countries in the world advocate environmental protection and have banned the use of solid clay bricks. So hollow block machines have become very popular. The reason is the convenient operation of the hollow blocks machine, low-cost raw materials and environmentally friendly finished products. Since the popular trend is inevitable, then we need to know some precautions about hollow block machines.
1. When the hollow block machine is running, it is strictly forbidden to extend the tool into the drum to avoid accidents.
2. Before starting the hollow block machine, check that the clutch, brake, wire rope, etc. are in good condition, and there should be no foreign matter in the drum.
3. When using the mixer, it must be placed in a solid place, stabilized with a bracket or stand, and tires should not be used instead of support.
4. Note that when the feed hopper is raised, no one is allowed to pass or stay under the hopper. After the work is completed, the hopper should be fixed before leaving.
5. When the hollow block machine for sale is overhauled, the hopper should be fixed and the power supply should be cut off.
If you are interested in hollow making block machines, please do not hesitate to contact us. The hollow block machine with low investment and high return will be your best choice.
Prev: Cement Brick Making Machine China